Farewell & Graduation | Class of 2013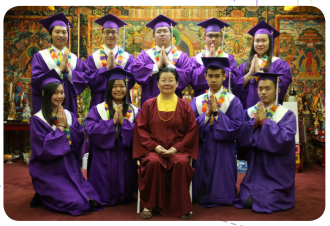 AV Team | PLT | © 2013
Purple Lotus School | Class of 2013
Year Book | Class of 2013 | © PLS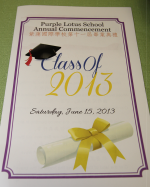 Master Samantha founded Purple Lotus School in July 1997. She established the school with the wish of incorporating Buddhism philosophy and practice with academic education in hopes of planting seeds of compassion amongst students and preparing them for life (as is evident through the school's mission statement)…Read more » » coming soon!
After School Program
Who: K-8 Students
What: After School Enrichment Including:
Homework tutoring
MPM mathematics enrichment [$150 value for free]
English Reading/ Writing Enrichment
and more…
PICKUP AVAILABLE with 5 miles from school site. Special accommodations upon arrangement
Time: 2:45 pm – 6:00 pm Monday ~ Friday
Click here for After School Program Application

PURPLE LOTUS SCHOOL

33615 9th Street
Union City, CA 94587
(510)516-1269
Archive: Summer Camp Photos
View Slideshows » »
More Related Content
Summer Camp Closing Ceremony
Earthquake Preparation & Prayer Event
SOURCE | EarthquakeSOS | PLT | © 2013
When tragedy hits, and disaster strikes – are you prepared, physically, mentally, and spiritually? Come and together let us learn to tackle potential disasters. For us, our family, our community, and the world around us.
It's not about the end of the world.
Latest Event Photos
May 5th Community Fair
PLT AV Team | July 2012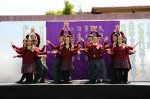 In addition to a Photo Booth [free], the event features Food Booths, Beverages [Mexican/Asian/American]… Full Story »
Year Book | Class of 2012

Year Book | LYKA BAWS | © 2011-2012

RELATED SLIDESHOWS
| | | |
| --- | --- | --- |
| | | "To my dear beloved Tony, year and year has passed. Now look, we are still brothers for life…" Read more » » |
What Student Learned from PLS?
VIDEO: UC Davis Commencement | JUN 2010
Purple Lotus School alumni Junia C. was chosen to give an inspirational speech at UC Davis 2010 Commencement
Junia, we are all proud of you!
TV Interview
宏星周報 | TVHS109 | JUN 2012
Explore Students Animation & more…
Work in Progress…
---